Working too hard on your automations?
Instantly Save Time and Scale Your Automations with Our On-Demand Unlimited Tech Help
We'll manage your account while you run your business
New projects or initiatives delivered to you
Proactive testing
Learn about automation and grow!
GET STARTED
Not Sure How to Implement Automation?
Learn with our courses and recommendations to get started on the right path. 
Stuck Playing DIY with your systems?
We'll give you a dedicated single point of contact who is familiar, not only with the platforms you use but also your account and business.
Got an idea you'd like to implement?
Contact your experienced, "expert level" team member on-hand and consult as needed.
Gone are the days in which you need to figure it all out on your own!
Or going through endless video training to get things done!
We are a team of Certified Consultants from ActiveCampaign dedicated to working on this platform day in and day out.
We know exactly what buttons to push.
We know how to work complex and simple systems.
If you need ongoing help and training, we are your team
BUT REALLY WHY US, WHY NOW?
Because implementing technology can be hard and we can make it easy for you.
Because this service is compared to three options you have right now:
1. You hire a VA for $18,000 / year that you will have to train and keep in your business OR
2. You hire a dedicated person inside your team (in Australia) at a minimum of $50,000/year.
3. You continue 'trying' to make it all happen doing it yourself.
Either way, you will be paying more for this service of what you'll paying to work with us, not only that but the learning curve will be huge! 
We know what we do and we want to make your life easier!
Rest assure your system is working with our Monthly Proactive Testing and Maintenance
Resolve your burning questions and Access our team of experts
Learn and train yourself in Marketing Automation in our Members Area including multiple video online courses
Be in control with our Initial System Audit and recommendations
Access to strategic advise thorugh our webinars
Get speed of execution with scalable unlimited tech-help on-demand
LEARN STRATEGIES & BEST PRACTICES
Be up to date with the latest trends with our proactive approach to learning about automation. Learn  through our monthly webinars and training courses.
UNLIMITED ON-DEMAND TECH HELP
One by One submit your jobs via our helpdesk. Need more help? Buy more slots if more tasks need to be done simultaneously.
PROACTIVE MANAGEMENT
We'll proactively test your system to ensure it is working as expected and we'll have periodic 1:1s check-ins we'll keep us in line with your goals
Automation System Support
Unlimited Questions via Slack
On-Demand Tech Help
Access to Member's Area
Dedicated Slack Channel
Task Tracking Client Portal
Video Training Access
Monthly Preventive Testing
Initial Systems Audit
Team Access to Members Area and Video Training
Group Monthly Webinar
Unlimited Strategy Questions
Monthly ActiveCampaign Report
Quarterly Check-Ins
6 Reasons Why Trusting Us
We can get you started on the right path, you can leverage tricks we've learnt over over 5 years of working with Marketing automation.
We have worked with a variety of businesses and have seen pretty much every setup that you can imagine within the platform.
ActiveCampaign is a tool that used effectively will save you precious time. You don't need to d=figure it all out alone. We are here to share what we already know!
We will not only help you when required, but we will help you to understand and learn the system overall.
We give you a shortcut. We've got formulas and worksheets you can use to get started fast!
You can count on us being experts at what we do because ActiveCampaign is our sole focus and we don't get distracted with shiny objects or trying to learn other platforms.
Try Us Risk-Free For 30 Days
We do not guarantee you will make money, close more deals or work less. To suggest this is insulting to your intelligence. We do however guarantee that if things didn't go to plan and after doing our best we couldn't help with your first-month request's you'll get every penny paid back, and that's an ironclad promise. 
I'm not sure, if this for me?
Anyone who uses ActiveCampaign on a consistent basis or wanting to learn more about the platform and strategies to get the most out of it.
This is for you if you:
– Send a monthly newsletter
– Use ActiveCampaign on a daily basis
– Often scratch your head on how to get something done
– Want to save time
– Want to learn more about automation strategies
– Want to leave tech work to the experts so you can focus on doing what you are good at.
Questions? Get them answered now
How can I use my job requests?
You can use request implementation jobs depending on your needs. A job request may involved different jobs on itself. We'll evaluate and get back to you based on this link for a full list of jobs.
Will there be someone dedicated to my account?
Yes, you'll have a project manager who will allocate your jobs to our highly trained technical team.
How does the job requests process work?
Once you send us a request, our project managers will thoroughly investigate your case so we fully understand the scope of the work requested based on our list of jobs and reports back to you considering if this can be achieved within 1 hour, alternatively, we'll divide the tasks in smaller tasks to cover for the implementation. 
Once agreed, the job gets allocated to our diligent tech team to get it done for you!
Is there an approval process?
Most definitely, a job is not complete until the approval process has been complete.
Do I provide the copywriting?
Yes, you'll need to provide the copywriting, we can also do it for you if this is the case, though this is not covered within the scope of our care plan.
Do you look after my Wordpress website?
We can certainly do that at no extra cost. 
Do you host my website?
No, we focus on providing the technical help you required to keep it running at its best. If you require hosting we'll make recommendations.
What I my task is bigger than what can be covered within the support package?
If this is the case, we'll create a scope that we can agree on and we can work on a special project.
We have a list of those and we can direct you in the right path once the requirements had been agreed upon. 
How long do my job requests will take?
Jobs may differ of how long does it take to execute once it has been allocated. As a rule of thumb, we recommend allowing a minimum of 1 to 3 working days in case there are changes on the task.
I have few jobs that I want to complete, Can I do them all at the same time?
No, we work on a FIFO (first-in-first-out) method.
You can raise as many jobs as you'd like through our system they will all be put in a queue and it'll be done one at a time.
What if, I really want to do two or more jobs at a time?
We can then create a special project and allocated the required capacity for it. 
Can I speak to someone when placing a request?
We may also have quick calls with our team members where things are unclear. We limit these to a maximum of 2 short-calls (15 mins) depending on the complexity of the task.
What if I have an URGENT Request?
We may also accommodate urgent requests. You can flag this while requesting a task. Keep in mind urgent requests may incur on expediting costs.
What happens if we have completed Job 1 and we have just started Job 2, but we discover an issue? Will this stop Job 2?
If this happens, we'll approve the work on two jobs simultaneously. We'll make the changes required on Job 1 and carry on with the completion of Job 2.
Does this work like a project?
Yes. We normally create a job in our back-end system where we can track the progress of the job. Each task is considered a small deliverable/job.
I have a strategy question, does this package includes access to strategy?
Yes! You can ask unlimited questions.
We are an objective party and we'll give you objective answers and recommendations based on the quality of the question. At any time you may purchase strategy session with one of our experts.
Is this a lock-in contract?
This is a minimum 3 months of service, after that you can leave anytime we'll simply need a 30 day notice to wrap things up.
I am an agency, can I use this for clients?
Unfortunately, our service is limited to one client only. We work mostly with the end client rather than with agencies, though, feel free to reach out and we can point you in the right direction.
I have a team and they all need to raise requests, is that possible?
Unfortunately, the system is restricted to one user only. You'll need to determine who will be the key person in your business to use our platform.
I am unsure, can I talk to someone before signing up?
Sure. Feel free to contact us here.
What systems do you support?
Apart from ActiveCampaign, we support Zapier integrations, Gravity Forms, Wordpress, Thrive Themes, ClickFunnels, AcuityScheduling, Calendly and many more, just let us know what do you need 🙂
What is the cost?
Our packages start at $330/Month - You might be thinking, there's others doing it for much less.
YES! There are, the main difference is that you'll be able to talk to someone who knows and manage your account, not with a team that are reactive to what you ask.
There are two options for you to compare the offering here:
1. You hire a VA for $18,000 / year that you will have to train and keep in your business
2. You hire a dedicated person inside your team (in Australia) at a minimum of $50,000/year. 
Either way you will be paying more for this service of what you''ll paying working with us, not only that but the learning curve will be huge!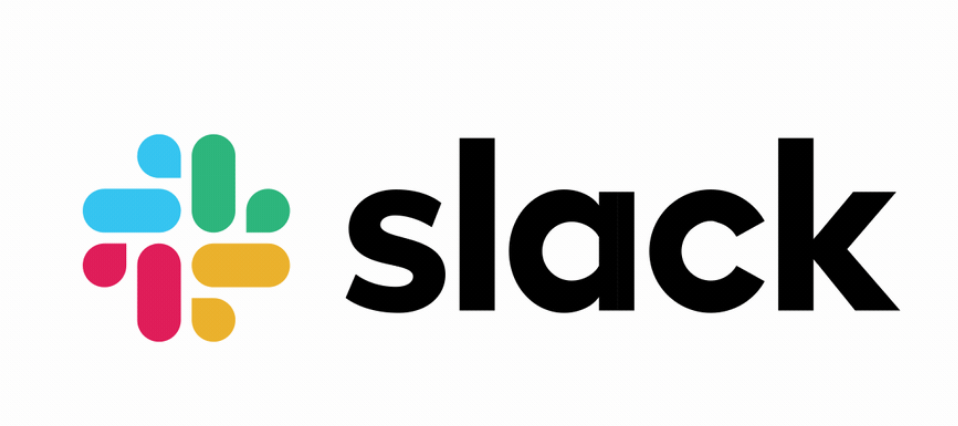 Don't waste another minute trying to figure out how marketing automation works