How Would You Like Me To Design a Custom Marketing Automation Plan For Your Business? - for FREE
Many people want to get there FASTER… with less headache… in a much EASIER fashion.
If that's you, I'd like to speak with you on the phone and see if I can help personally get you from exactly where you are right now, to exactly where you want to be… in the shortest amount of time possible.
I would like you to apply for a Discovery Session by filling out the application form you see at the bottom of this page. This FREE consultation is designed to help us discover exactly what you're trying to achieve, exactly what's holding you back from achieving those goals, and determining if I can help you hit those goals.
After This Session You'll Have Found Ways To…
Learn How to Reduce Stress and Gain Time
We will take a whole lot of stress out of your life when you know that you don't have to worry about a big chunk of your marketing!
Ideas to Get Sales Consistency
Creating a more reliable, quality-driven experience for your leads and customers…. throughout your sales process.
New Ways to Boosting Profit
Decreasing your costs, increasing your sales, and ultimately growing your profits dramatically.
Here's How It Works
Together we'll spend 45-90 minutes over Skype or even in person if you are close by, we'll map out and design your marketing funnels and automation campaigns and all other systems that we may need to integrate with this. 
I'll help you design the perfect "sales angles", I'll help you design the ultimate "lead magnet", and we'll talk about your main pitch so that it's a cash cow that works for you 24/7. Then we'll map out your upsells, your cross sells, and your back-end product sequences.
What landing pages you'll need, how you'll collect payments, deliver your content, qualify and convert prospects into clients easily and scalably.
And that's just the beginning.
Apply for a Discovery Session
These assessment form will help us identify if your starting point and the fastest route to success
Discovery Session Invitation
If we have the absolute certainty that we can help you reach the highest return on your investment we'll setup a time
Automation is Under Way
We'll create a plan of action during our call and if we decide to go ahead and implemented we'll discuss the options
Don't waste another minute on marketing tasks that can easily be taken care of by automation.
Just click on the button below to start ramping up your marketing with the power of automation.
Why Is This Session Free?
It's largely Self-Serving, I like to work with clients for the long run, there's no point then requesting any money at this point because we are just getting to know each other. Instead, I want to help you creating a plan for you, something that we can work on together for the long run and that helps your business, that's my interest for both of us to grow and build this together.
In saying that, you still have two options after we go through this discovery session:
1) You can try do it all yourself
 You can architect the perfect system based on the three components of the formula, you can write the ads, you create the marketing materials, and you can perfect the sales letters. Then you can build your own opt in pages, craft your own follow up messages, configure your own shopping cart, program your own upsell funnel, and do all the other "tech stuff" associated with actually deploying a system like the one I'll be giving you. 
And if you decide to do that, great. I wish you the best of luck. I assure you it's worth the effort and time you'll invest!
That's if you want to learn a new craft that has taken us years and over $50,000 to learn.
2) or your other choice is you can have my team and I to work together with you and do it all FOR you 
If you choose to do that, I'll help you with your messaging, writing the sales copy, writing the emails, segmenting the database, qualifying clients, and automating as much of your sales and marketing as possible. 
We'll create powerful follow up sequences that turns leads into customers. 
And we'll create another one that turns customers into repeat buyers… and finally, we'll hand over a perfectly detailed plan to our tech and design team and let them do all the "tech stuff" for you. 
We'll create the landing pages, build the websites, edit the videos, integrate everything together, and make it as easy to use as possible. Because let's face it. The money's in marketing and selling your products …not in slaving over complicated computer code for days on end …trying to "tie it all together". And if you choose to have us do it for you, it's reasonably priced. 
WARNING: I Can't Help Everyone
In order for me to grant you access to my proprietary processes and allow my team to spend time with you, you're going to need to meet some strict (but reasonable) criteria.
Our Criteria:
1. You have to have a solid business already.
This offer is for people who are up and running already and simply want to run a lot faster and a lot farther.If you're brand new, don't have a business, and don't have a product or an idea, then this is not for you.
2. You must have a good, solid product/service.

Everything we do together will not only be bringing you more clients, sales, and profits, but we'll be doing it in a way that creates MASSIVE goodwill in your market and in order for us to do that, you need to have your act together. 
In other words, you need to be legit and have people already buying of you.
3. You are EXTREMELY good at team work.
After all, if you don't actually want to work as a team so we can implement the stuff we work on, you're not likely to see any value on what we do, and what would be the point of that? 
That's it! Those are all my requirements.
"We now have automated processes which allows our client to follow the system which is the solution. This saves everyone hassle and time because it's a uniformed process."
Jack Milling
InXpress North Shore
"Jorge and his team created systems to automate areas of my business so I can now focus on lead generation and consultation with serious clients. Jorge has a wealth of technical knowledge that has kept me up to speed with apps and widgets to integrate. He has also helped me dial in my products and pricing. Jorge has kept me on track and I am grateful for his devotion, positive attitude, expertise and skill!"

Rachel Prince
rentalpreneur.com
"Three Steps Business have boosted our profits by helping us greatly enhance our web presence, develop highly effective content marketing campaigns and improve our ability to manage the sales pipeline. I would recommend Three Steps Business to any ambitious business seeking to expand their marketing capacity and streamline operations."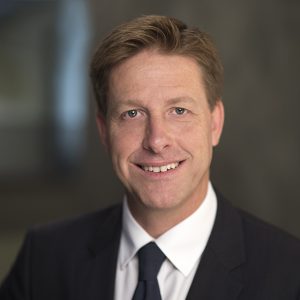 Andrew Doherty
AssureInvest.com.au
" Jorge and his team did a great job setting up the automation for my business. At one stage I was dragging my feet with some info he needed so he came to my office, sat with me, and we got it done."
Iven Frangi
Customer Experience Expert
Frangi.com
Don't waste another minute on marketing tasks that can easily be taken care of by automation.
Just click on the button below to start ramping up your marketing with the power of automation.