Marketing Automation Mastery Program
Let's Plan, Create and Launch Your Very Own Sales & Marketing Automation System!
The #1 thing that is slowing down your business growth is not using technology to your advantage
I know, I know… technology is overwhelming…
It is downright 

confusing

.
And you end up 

paralyzed

 by your own 

over-analysis on how to get it to work for you

.
BUT…
You know it is important…
You know technology can help…
You have even tried it…
BUT 'BIG' BUT you are still confused and need help…
Hi, I'm Jorge Gasca. And I Saw A Problem…
Marketing and processes automation is not as challenging as you may think, all you need is to follow the right steps and have the right systems to support your business strategy and journey.
Some of the excuses you may hear when you talk about sales & marketing automation:
"It's too much work. I don't have the time."
"There's way too much technical stuff involved."
"I don't really need it for my market."
"I don't want to bother people."
"I need to get my business off the ground first."
"I don't know anyone who has visited my website or signs up to work with me from it."
If any of these excuses sounds remotely like you, then throw away those excuses immediately.
The reality is… You have valuable business and information people want and need to hear and using systems is the easiest and most cost effective way to communicate that information.
Plus, systems are made to free up your time. So, you won't be wearing so many hats.
MY MISSION is to help you design and implement a PROACTIVE RESPONSE SYSTEM that drives leads into customers 24/7.
 What If You Could
Easily

 

Predict 

These Key Areas of Your Business
Lead Tracking & Nurturing
Never miss out again on following up on a lead or sending an important email. 
Increase Sales & Conversions
Eliminate inefficiencies and increasing conversions in your sales funnel.
Service Delivery
Create automated systems that WOW your customers while you add value.
Customer Retention
Automated systems and love delivery to increase engagement and retention.
Having a framework that will show you step by step how to make it all happen
Enjoying using technology and taking advantage of it to GROW your business.
Removing hours from your "have-to" list
Knowing how to setup the automated campaigns that will save you hours of time AND give you easy lead wins for your client
MARKETING AUTOMATION MASTERY PROGRAM
Automation takes time, the more we know your business the more we'll be able to automate. This program is designed to be completed within a 12 months' period though, in some cases, we can achieve the outcome a lot faster.
MODULE 1: Setting Up the Foundations
During the first Module, we'll cover the basics and setting up your techology platforms and the basic automations to get your marketing automation system running.
MODULE 2: The Marketing Automation Framework
On this module, we'll work through the design of your Proactive Automated Response System starting from the Attraction System, moving into your Conversion and Retention Systems.
MODULE 3: Creating Nurturing Systems that Keep Your Contacts Engaged
Based on the plan from Module 2 you'll learn How To Write a High-Converting Strategic Autoresponder Email Series with an outcome in mind.
MODULE 4: Creating Value Delivery Attraction Systems
Learn the process of lead magnets and information systems that educated and add value to your customers and potential customers.
MODULE 5: Setting up a FoolProof Sales System
Learn how to use the Deals System in ActiveCampaign as a Tracking Switchboard that you can do yourself or delegate to someone else.
MODULE 6: Creating Automated Exceptional Customer Experiences
Learn how to design and set up automated welcome, feedback and referral systems to engage and WOW your customers. 
This program is a framework

that you can

consistently

follow through to plan, create and scale your VERY OWN

PROACTIVE RESPONSE SYSTEM,

 using Sales & Marketing Automation in your business.
All with the support team to help you get it all done!
Here's What We Will Achieve Working Together
Get Time Back
We are experts in combining the right strategy with technology to free up huge chunks of your time.
Get Sales Consistency
Increase customer engagement while building efficiency, consistency and rigour into your sales operations.
Boost Your Profits
Decreasing your costs, increasing your sales, and ultimately growing your profits dramatically.
We Work Systematically Through Our Signature Three Steps Business Model
We help you achieve sales and marketing consistency, improve customer engagement and delivery by planning and implementing the processes and systems you need to achieve your goals in three simple steps.
Setting Up Foundational Systems
Creating Value Delivery Attraction Systems
How to Design and Set up a FoolProof Sales System
Writing & Automating your email marketing efforts
Creating a Bulletproof Lead Scoring & Tracking System
Designing an Automated System that proactively listens customers
How to design an automation process that saves time and uncovers opportunities
Automated Surveys & Referral Systems
Advanced Automation and Scaling Strategies
Creating Automated Exceptional Customer Experiences
Understanding Your Customer Centric Strategy
Step 1: Automation Planning
Clarify your vision and strategize your actions with a plan to meet your required objectives and outcomes.
Step 2: Automation Setup
We guide you and implement the systems to attract, nurture, convert and retain your customers. 
Step 3: Test Delivery & Release
Running traffic to your system, track conversions and change as required.
What EXACTLY you get access to?
The TSB Automation Mastery Program (Valued at $6,600)
You'll get access not only to the framework but to a step by step guide to get it implemented in your business.
Weekly Q&A Calls (Valued at $550/Month)
You don't need to wait days to hear back from a freelancer while you are stuck. We are live every week!
Access to Expert help from our support team (Valued at over $19,800)
We'll help you get on with your business ASAP, helping you when you get stuck while not having to wait for contractors that don't know what they are doing. You sent it through, we'll critique and help you fix it if necessary!
Access to as a Minimum 1:1 Monthly Call (Valued at $550)
We'll work together to get the job done! create a strategy that works for you and your business and we will show you the easy way to get it done.
Formulas and Worksheets (Valued at over $4,950)
We give you a shortcut! We've got formulas and worksheets you can use to get started fast!
Monthly Project and Vault Access to the Members Area (Valued at $6,600)
In the member's area we not only have a place where all our recorded calls are added in, but also a place to find support.
JOIN THE MARKETING AUTOMATION MASTERY PROGRAM
We will spend time with you getting it right and helping you fit the process to your business; this is a personalised program NOT a cookie cutter DIY platform.
We can get you started in the right path, you can leverage tricks we've learnt over sending campaigns to over 1 Million people.
We get you and your business. Our campaigns are read by over 300,000 people a week!
We give you a shortcut! We've got formulas and worksheets you can use to get started fast!
Get Expert Help, We'll help you get it done ASAP!
Marketing Automation Mastery Implementation Program
Initial On-Ramp Call (90 Minutes)

Weekly 6 Weeks Game Plan Sessions

12 Months Members Area Access

Access to Call recording and Courses

Members Q&A Calls

Monthly Exclusive Member Webinars

All Worksheets Access

Access to Expert knowledge and Help

Plug & Play Automation

Private Facebook Community Access

1:1 Monthly / Fortnightly Strategy Session (60 Minutes)

Technical Support Team Access

Copywriting Support Access
LIMITED SPOTS AVAILABLE  – If memberships are all taken you will be redirected to a waitlist page. If we feel you are a good fit for the program we will be in touch within 30 days.
Reasons Why Joining the Program
If you are tired of chasing your tail with marketing automation and most importantly you want to make it happen.
If you are tired of doing it on your own, you know this is not your main business and you feel your system can do better if someone can tell you where the gaps are.
If you have a system but you are not entirely sure what it's doing and if it's working or not. We will not only teach you how to get the most out of it but how to understand it and learn the system overall.
We'll give you formulas that you can import and plug and play to get started fast! In fact, we can set those up for you!
I'm not sure if this for me? Who is this for?
Businesses ready to scale, basically anyone who sells professional services, such as, consultants, coaches, financial services, accountants, etc.
Our best results have come from clients that work directly with people, run sales calls, webinars and events.
This is also for those who are willing to learn AND roll-up their sleeves to get this done.
We'll give you the tools and we'll give you the support required but you are the one who makes things happen.
Frequently Asked Questions
Is there a time commitment? Can I cancel any time?
There's definitely some time commitment on your end to take action from our calls. From the program perspective, to get the most out of it you'll need a timeframe of 12 months. However, initially, we require a minimum of 4 months to get things moving; it will depend on your business goals and at the end of the 4 months if things are moving in the right direction we can renew to complete the rest of the program.
How many calls do I have access to?
As a member, you'll get access to and 1 x calls per month. Though, if more time is needed you can always purchase add-on credits that you can use towards further sessions. If you are in some of the top level packages you get extra allowance for strategy sessions.
I want as much help as possible. Could you just do it all for me?
Yes, we can! You can always aign up for the top level packages of the program which include credits for implementation.
I know I want to get this done but I'm not great with technology...
You need an understanding of it. Though the training is designed to teach you the frameworks, you can choose to use The Team or an external party to help you do the heavy lifting of the implementation. We'll point you in the right direction when needed.
Are the calls recorded?
Yes! All our calls are recorded.
What if this is too basic for me? I already understand the concept and have a few things set up.
Awesome! That's what the 1:1 calls are for. We'll work on your specific issues and progress. We do understand people are on different journeys.
"We now have automated processes which allows our client to follow the system which is the solution. This saves everyone hassle and time because it's a uniformed process."
Jack Milling
InXpress North Shore
"Jorge and his team created systems to automate areas of my business so I can now focus on lead generation and consultation with serious clients. Jorge has a wealth of technical knowledge that has kept me up to speed with apps and widgets to integrate. He has also helped me dial in my products and pricing. Jorge has kept me on track and I am grateful for his devotion, positive attitude, expertise and skill!"

Rachel Prince
rentalpreneur.com
"Three Steps Business have boosted our profits by helping us greatly enhance our web presence, develop highly effective content marketing campaigns and improve our ability to manage the sales pipeline. I would recommend Three Steps Business to any ambitious business seeking to expand their marketing capacity and streamline operations."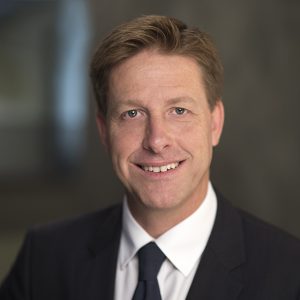 Andrew Doherty
AssureInvest.com.au
" Jorge and his team did a great job setting up the automation for my business. At one stage I was dragging my feet with some info he needed so he came to my office, sat with me, and we got it done."
Iven Frangi
Customer Experience Expert
Frangi.com
I don't want to waste another minute trying to figure out how marketing automation works. Get me into the Fast Lane Now.