Your Business Needs You. Systems & Automation Gets You Back to It.
Our Implementation programs help you design and implement a Proactive Automated Response System to save you time, increase visibility and speed up your delivery.
START HERE
The #1 thing that is slowing down your business growth is not using technology to your advantage
I know, I know… technology is overwhelming…
It is downright 

confusing

.
And you end up 

paralyzed

 by your own 

over-analysis on how to get it to work for you

.
BUT…
You know it is important…
You know technology can help…
You have even tried it…
BUT 'BIG' BUT you are still confused and need help…
Hi, I'm Jorge Gasca. And I Saw A Problem...
Marketing and processes automation is not as challenging as you may think, all you need is to follow the right steps and have the right systems to support your business strategy and journey.
Some of the excuses you may hear when you talk about sales & marketing automation:
"It's too much work. I don't have the time."
"There's way too much technical stuff involved."
"I don't really need it for my market."
"I don't want to bother people."
"I need to get my business off the ground first."
"I don't know anyone who has visited my website or signs up to work with me from it."
If any of these excuses sounds remotely like you, then throw away those excuses immediately.
The reality is… You have valuable business and information people want and need to hear and using systems is the easiest and most cost effective way to communicate that information.
Plus, systems are made to free up your time. So, you won't be wearing so many hats.
MY MISSION is to help you design and implement a PROACTIVE RESPONSE SYSTEM that drives leads into customers 24/7.
AND this is the whole focus of our programs. 
Too Many Business Owners Waste Precious Time And Stress Over Technology
We eliminate that stress PLUS get you up and running quickly
LEARN MORE
Still Unsure?
We believe that there are so many things you COULD be doing while running your business and automation can help you Free up your time to get to them faster
Social media, email, content creation, relationship-building, lead nurturing, customer follow-up, measuring results…The list goes on and on and whether you're a one-person show or you have a medium size team to work with, I doubt your marketing budget is limitless…
Here are THREE reasons why implementing marketing automation RIGHT NOW!
Reason #1: You Can't Do It All!
The more tasks you're juggling, the more likely it is that you'll drop the ball at some stage. You might forget to send a customer a thank-you note. Or maybe you're just not bothering to send emails to your leads.
Reason #2: You're Missing Out on Opportunities
There are a wealth of profitable opportunities you might miss because you're just too busy. Think about the prospective customers you're losing. Or the follow-up sales you're missing out on.
Reason #3: Your Business Could Run More Efficiently
No, you can't run your whole business on autopilot.  Using technology you'll be running every single part of your business more effectively, more efficiently, and more PROFITABLY.
Automation IS for You If You Are Looking To…
Boost Conversions
Segment your contacts and focus on deals that have the highest chances of converting.
Nurture Leads & Customers
Automatic processes, notifications and follow ups increase customer experience while educating them about your products and services.
Have a Central Point of Information
Have your contacts and all their information in one place
Get organised
Know your sales process, never miss a deal because you forgot a follow up phone call
Increase Sales
Because systems do the heavy lifting you can focus on important conversations without missing any details.
Scale!
Scalability is the key; with automated processes and systems that grow as you do, growing your business is a breeze


"We now have automated processes which allows our client to follow the system which is the solution. This saves everyone hassle and time because it's a uniformed process."
Jack Milling
InXpress North Shore
"Jorge and his team created systems to automate areas of my business so I can now focus on lead generation and consultation with serious clients. Jorge has a wealth of technical knowledge that has kept me up to speed with apps and widgets to integrate. He has also helped me dial in my products and pricing. Jorge has kept me on track and I am grateful for his devotion, positive attitude, expertise and skill!"

Rachel Prince
rentalpreneur.com
"Three Steps Business have boosted our profits by helping us greatly improve our ability to manage the sales pipeline. I would recommend Three Steps Business to any ambitious business seeking to expand their marketing capacity and streamline operations."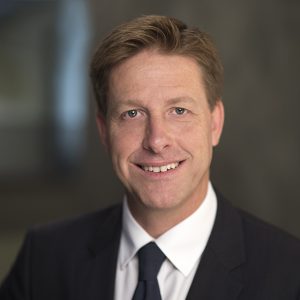 Andrew Doherty
AssureInvest.com.au
" Jorge and his team did a great job setting up the automation for my business. At one stage I was dragging my feet with some info he needed so he came to my office, sat with me, and we got it done."
Iven Frangi
Customer Experience Expert
Frangi.com
Don't waste another minute on tasks that can easily be taken care of by automation
Start ramping up your business with the power of automation